Counter
act

Balancing Beads for Motorcycles
Counteract Balancing Beads for motorcycles provide an automatic, readjusting, trouble-free, lifetime balance of the tire and complete wheel assembly for all wheel locations. When Counteract Balancing Beads are installed inside the tire the specially coated micro-spheres are distributed throughout the tire through centrifugal force as the wheel rotates. As the force of the out-of-balance spot increases and pulls the suspension in an up and down motion, the inertia causes the beads to move in the opposite direction and rapidly shift until complete wheel assembly is balanced.
Instructions - English
When Counteract Balancing Beads are installed inside the tire the specially coated microspheres are distributed throughout the tire through centrifugal force as the wheel rotates. As the force of the out-of-balance spot increases and pulls the suspension in an up and down motion, the inertia causes the beads to move in the opposite direction and rapidly shift until the complete wheel assembly is balanced.
Counteract Motorcycle Balancing Instructions
1. Cut the Counteract bottle spout above the mark, remove the bottle cap and carefully pour the beads into the bottle. Attach the clear tube to the bottle cap spout.
2. Rotate the wheel so the valve stem is at the bottom, deflate the tire by removing the valve core, check that the valve stem is not obstructed, then place one end of the clear tube over the valve stem.
3. Invert the Counteract bottle and squeeze repeatedly to get all the Counteract Balancing Beads to flow down the clear tube into your tire. Note: Occasionally it is difficult for the beads to move through the valve stem, particularly if the stem is narrow, or a 90 degree type stem. In those cases, we suggest tapping the valve stem repeatedly, or using some type of mechanical vibrating device such as a handheld engraver, or electric sander held against the stem. The vibration will help encourage the beads to travel through the stem into the tire.
4. Use the airline to clear the valve stem and then screw the Counteract valve core into the valve stem, re-inflate the tire to the manufacturers recommended pressure and screw the supplied CBB valve cap on.
Disclaimer: Counteract disclaims any responsibility for air loss or tire damage due to improper installation.
Instructions - Français
En plaçant des billes d'équilibrage Counteract à l'intérieur du pneu, les microsphères spécialement revêtues y sont distribuées grâce à une force centrifuge créée par la rotation de la roue. La force du point de déséquilibrage augmente et tire la suspension en un mouvement de haut en bas ; l'inertie entraîne les billes dans la direction opposée et les déplace dans un mouvement rapide jusque quand le train de roues soit équilibré.
Instructions de l'équilibrage de moto Counteract
1.    Coupez le bec de la bouteille Counteract au-dessus de la marque, retirez le bouchon de la bouteille et versez-y doucement les billes. Attachez le tube transparent au bec du bouchon de la bouteille.
2.    Tournez la roue pour placer la tige de soupape en bas, dégonflez le pneu en retirant l'obus de valve de chambre à air (assurez-vous que la tige de soupape n'est pas bloquée) et placez un bout du tube transparent sur la tige de soupape.
3.    Retournez la bouteille Counteract et pressez-la plusieurs fois pour pousser les billes d'équilibrage Counteract vers le tube transparent et dans le pneu. À noter qu'il est difficile de faire passer les billes à travers la tige de soupape, notamment si celle-ci est étroite ou si elle forme un angle de 90°. Si c'est le cas, nous suggérons de tapoter la tige de soupape plusieurs fois ou d'utiliser un système de vibration comme un graveur à main ou une ponceuse électrique que vous tiendrez contre la tige. La vibration aidera les billes à passer et s'introduire dans le pneu.
4.    Utilisez une pompe à air pour dégager la tige de soupape et vissez l'obus de valve Counteract sur celle-ci. Regonflez le pneu selon les recommandations du fabriquant et vissez le bouchon de soupape CBB fourni.
Avis de non-responsabilité : Counteract dénie toute responsabilité en cas de perte d'air ou de dommages aux pneus causés par une mauvaise installation.
Instrucciones - Español
Cuando se instala el producto Counteract en el interior del neumático, las microesferas Counteract se distribuyen uniformemente en su interior a través de la fuerza centrífuga a medida que éste gire. Mediante la fuerza que ejerce el punto desbalanceado, aumenta la vibración con movimientos constantes hacia arriba y hacia abajo. La inercia hace que el producto busque el lado opuesto del punto pesado equilibrando y comenzando a generar una adherencia electrostática hasta lograr un balanceo completo.
Instrucciones de instalación:
1.    Corte la parte superior del tapón del aplicador de Counteract por encima de la marca, retire el tapón del aplicador y vierta cuidadosamente las microesferas Counteract dentro de éste, coloque nuevamente el tapón del aplicador asegurándose de que se encuentre completamente cerrado, posteriormente conecte el tubo transparente en la parte superior del tapón, ejerciendo presión de arriba hacia abajo, hasta cerciorase que llegue hasta la base del tapón.
2.    Gire el neumático hasta que la válvula se encuentra en la parte inferior, retire el núcleo de la válvula hasta que el neumático se encuentre vacío, compruebe que la válvula no se encuentre obstruida.
3.    Coloque un extremo del tubo transparente sobre la válvula. Invierta el aplicador de Counteract y presione varias veces hasta conseguir que todos las microesferas Counteract fluyan por el tubo transparente hacia el interior del neumático.
Nota: En ocasiones es difícil que las microesferas Counteract se desplacen a través de la válvula, especialmente si es estrecha, o si se trata de una válvula del tipo de 90 grados. En esos casos, se aconseja golpear ligeramente la válvula repetidamente o utilizar algún tipo de dispositivo de vibración mecánica tal como un grabador de mano, o una lijadora eléctrica que se mantenga contra la válvula. La vibración ayudará a que las microesferas Counteract fluyan con mayor facilidad a través de la válvula hacia el neumático.
4.    Una vez instalado todo el producto en el interior del neumático, retire el aplicador, cerciórese que no exista obstrucción en la válvula, proceda atornillar correctamente el centro de la válvula y posteriormente a su inflado, a la presión de aire recomendada por el fabricante del neumático. Como prevención una vez calibrado el neumático verifique esté correctamente atornillado el centro de válvula y no exista fuga de aire. Cubierto este punto proceda a instalar el tapón de la válvula CBB.
Imoortant: Counteract no asumirá responsabilidad parcial o total por pérdida de aire o daños en los neumáticos debido a una instalación inadecuada.
Instruções - Portuguese
Quando as microesferas da Counteract são instaladas no interior do pneu, as microesferas com revestimento especial distribuem-se por todo o pneu através da força centrífuga enquanto a roda gira. À medida que a força provocada pelo desequilíbrio aumenta puxando a suspensão num movimento ascendente e descendente, a inércia faz com que as microesferas se movam em direção oposta, deslocando-se rapidamente até que todo o rodado esteja calibrado.
Instruções para as Microesferas Counteract para Motociclos
1. Corte a ponta do bico da garrafa Counteract acima da marca, remova a tampa e introduza calmamente as microesferas na garrafa, coloque a mangueira cristalina no bico da tampa.
2. Rode o pneu até que a válvula se encontre na parte inferior, esvazie o pneu, retirando o interior de válvula, verifique em como a válvula não se encontra obstruída, colocando a outra extremidade da mangueira cristalina sobre a válvula.
3. Eleve a garrafa da Counteract e aperte-a repetidamente para que todas as microesferas da Counteract se movimentem para o interior do pneu através da mangueira cristalina. Note: Ocasionalmente torna-se difícil com que as microesferas se desloquem através da válvula, particularmente se o canal da válvula for estreito, ou do tipo de válvula de 90 graus. Nestes casos sugerimos que dê pequenos toques na válvula repetidamente, ou utilize algum género de equipamento mecânico vibratório, como por exemplo um gravador portátil ou plaina elétrica, e o coloque junto á válvula. A vibração causada irá facilitar o deslocamento das microesferas para dentro do pneu.
4. Utiliza a linha de ar para limpar a válvula e coloque o interior de válvula da Counteract, infle o pneu até à pressão recomendada pelo fabricante e coloque a carrapeta da Counteract.
Aviso Legal: A Counteract é isenta de qualquer responsabilidade em caso de perda de pressão de ar ou danos causados em pneumáticos, que advenham devido a instalação incorreta.
See what others are saying
What Makes Counteract Different?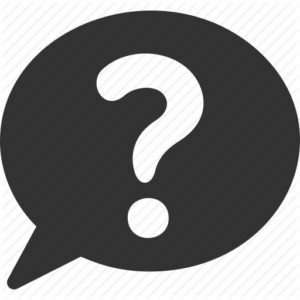 Counteract is the ONLY balancing product on the market proven to improve fuel economy in two separate S.A.E and TMC type II tests. We were the first to market 100% glass beads for balancing. Don't be fooled by competitive claims, Counteract's technology makes it the most technologically advanced system on the market today.

How much Counteract do I need?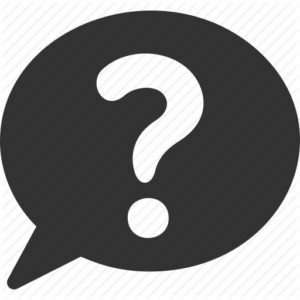 The amount of Counteract needed is determined by the vehicle and the tire size, and in some cases the aggressiveness of the tread. Try our handy calculator to find out exactly what is recommended for your tire.
Does Counteract void tire warranties?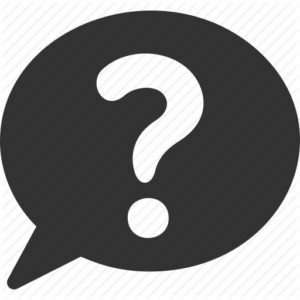 No, Counteract does not void any tire warranties. Due to our advanced technology Counteract does not harm the inside of a tire, once removing Counteract from a tire you would never know it was inside. Warranties are only voided if the internal balancer has caused harm to the interior of the tire carcass, or you can tell that something was installed inside the tire. None of these happen using Counteract.
Can You Put Too Many Balancing Beads in a Tire?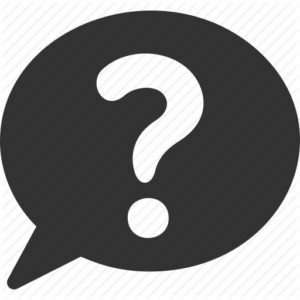 Having too many beads inside the tire in some cases can cause a slight imbalance. This is a concern on smaller tires where there is not as much room in the tire cavity for the beads to evenly spread themselves where they need to be. When there is too much, it can create a "traffic jam" where the excess beads get forced into the wrong balance position creating an imbalance. There is certainly an ideal amount of product to have inside the tires, as directed by our application charts. The smaller the tire, we need to be precise, the larger the tire, such as commercial tires or off-road tires there is much more room to allow for extra product without hindering the performance. We will always recommend referencing from our chart, and we always remind customers to make sure they are referencing the proper chart as we do have specific charts for specific applications.
Is Counteract re-usable?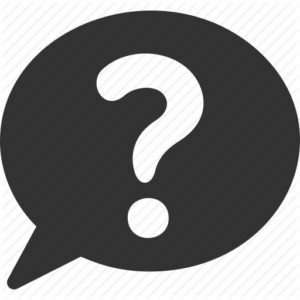 Yes, Counteract is re-usable. However, you must be careful when re-using the product. When we manufacture our product it goes through a special decontamination and cleansing process. When you re-use it you could lose some beads or contaminate them which could cause the product to not work as effectively. For the price and extended tire life you receive using Counteract it makes sense to put in fresh product.
Is your Truck product the same as the Motorcycle?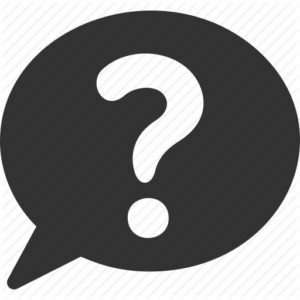 No, our truck beads and our motorcycle beads are different. They go through different refining process and are manufactured differently. Motorcycle tires are different then truck tires, so are our beads. If you use the truck beads in a motorcycle we will not honor any warranty claims or support any issues that may arise.
Will the product react to any known materials?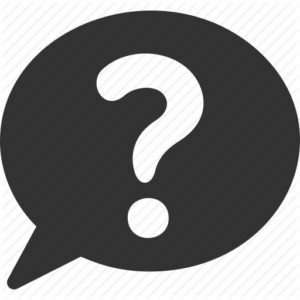 No, Counteract Balancing Beads will not react with any known metal or materials.
Can you balance a tire with Counteract on a tire balance machine?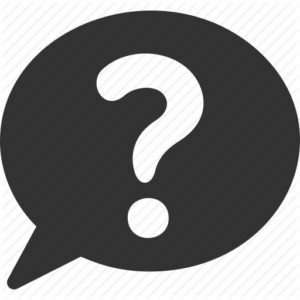 No. The Counteract Balancing Beads will only move to the balanced position through inertia generated by the out of balance condition of the complete wheel assembly and the up and down motion of the vehicle suspension.
Can I use Counteract Balancing Beads when I have another balancing product installed?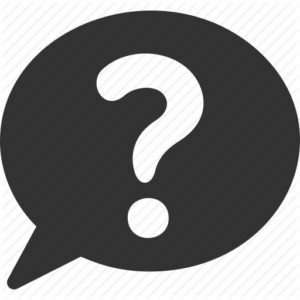 It is not advised to combine other internal balancing agents or balancing rings with Counteract Balancing Beads. It is recommended that all other types of balancing be removed so as not to hamper Counteract Balancing Beads from balancing the wheel assembly properly.
I have heard internal balancing heats up the tire? Is this true?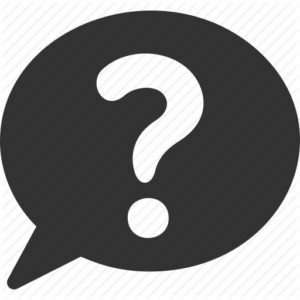 Counteract Balancing Beadshas proven that we allow tires to run 30 degrees cooler than a traditional spin balance, and 60 degrees cooler another popular internal balancer. Counteract actually keeps your tires running cooler, helping eliminate thermal degradation and irregular wear.
Can I use beads in conjunction with weights?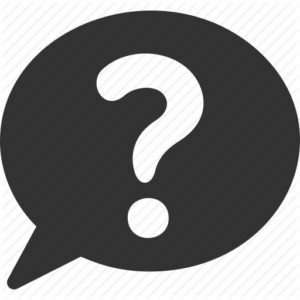 No, you should not combine weights with the use of internal balancers. The reason being is they work against each other. If you have a balance issue, you only need Counteract.
I have a internal tire pressure monitoring system will your beads damage them?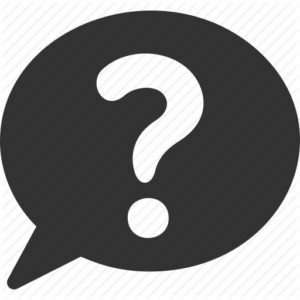 Counteract is 100% TPMS compatible. Counteract can and should not be injected through the valve stem if it has TPMS sensors, in this case you must install the product while the tire is broken or while being mounted.
I installed the beads, but I still have a vibration?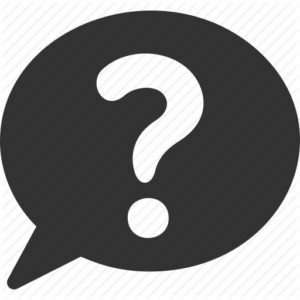 Counteract is a balancing product. If there is an imbalance with your tires Counteract will remedy the problem. However, no balancing product can fix a bad tire, bent rim or mechanical problem.  If you need help troubleshooting a vibration issue, please feel free to submit this troubleshooting form and we'll contact you to help resolve your issue. Click Here
Can I use Balancing Beads in car tires?
Counteract does not recommend the use of internal balancing products in most automobile tires (the exception being classic cars). For a detailed explanation click here
Will Counteract fix vibrations on a vehicle with a lift kit?
When you put a lift kit on a vehicle, it changes the angle of the driveshaft, rendering the driveshaft itself unbalanced. This can cause the vibrations that are sometimes mistaken for tire balance vibrations. No matter what you do to balance your tires in this situation, it won't eliminate the driveshaft vibration. To learn more, check out this article by 4WheelParts Click here
I used the recommended amount and still have issues, what could be going wrong?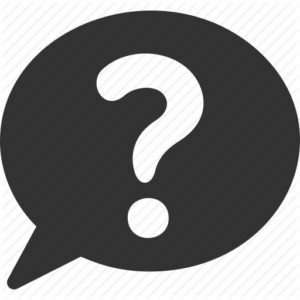 Our application charts are based on a stock vehicle with stock wheels and no modifications. In many cases, when a vehicle is modified it changes the dynamics and drive-ability of that vehicle. In those instances, our recommended amount may, or may not be enough to compensate for the tire imbalances. It is also to be noted that when a vehicle has aftermarket wheels, lift kits or other aftermarket components, there are many more possibilities for vibration that may not be tire balance related. Counteract will balance a tire, wheel and its entire rotating assembly. It will not fix an alignment issue, driveshaft imbalance, or harmonic vibrations from an aggressive tire tread.
Do Counteract Balancing Beads clump due to moisture?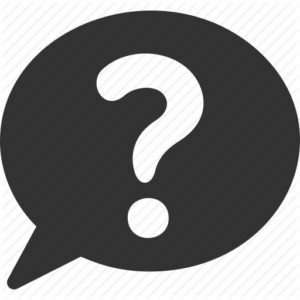 No, Ambient moisture does not affect the product's performance, this is due to our special coating.
Will the product breakdown over time?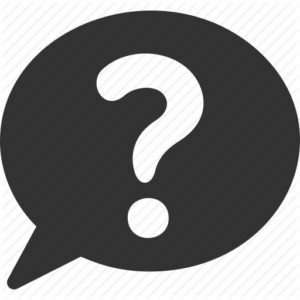 Counteract Balancing Beads are made of recycled tempered glass and do not break down when used in tires, the evidence of this is in millions of applications sold since introduction in 1997. Not one case of this problem has ever been reported.
How do I remove the product from the tire?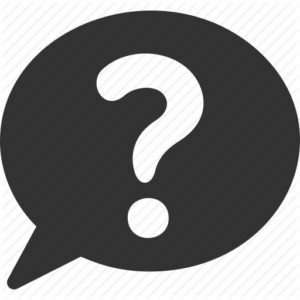 Counteract Balancing Beads are easy to remove. The simplest way is to use the Counteract Air Powered Bead Vacuum which allows you to quickly vacuum beads out of a tire, avoiding messy spills. Alternatively you can sweep the beads into a pile inside the tire and scoop them out. Always be careful not to spill the beads onto your work surface.
Do you need a valve filter to prevent the valve from clogging?
<p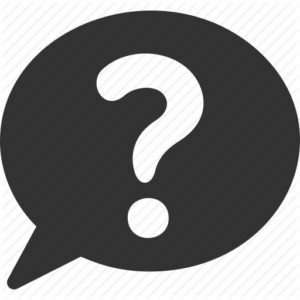 Valve clogging is not a common problem with Counteract Balancing Beads and is usually the result of dust (we remove all dust at the manufacturing stage). A valve filter may help but can also slow down air flow or become clogged itself by dust, making it difficult to check air pressure. To address this situation the beads are selected by size and put through multiple screening and dusting processes. To reduce the possibility of a valve leak, it is recommended to use a Counteract Valve Core and self sealing valve cap (supplied in every package).
</p
Why not sell bulk pails?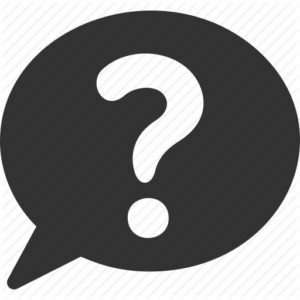 The reason we do not sell bulk pails of Counteract is due to multiple issues. If we have shop users weighing out their own beads and putting them in tires, we cannot guarantee that their scale or scoop is accurate to our required tire size measurements. We package the bags individually for specific tire sizes so that there are no issues. It allows us to have control over what is being installed into the tire, therefore we will help with any support needed. If you weigh your own, you're on your own and we are not responsible if anything goes wrong. Also, as mentioned before, our product has a special decontamination and cleaning process, if users weigh out their own they can contaminate the product and cause issues.
Can I use Counteract with tire slime and sealants?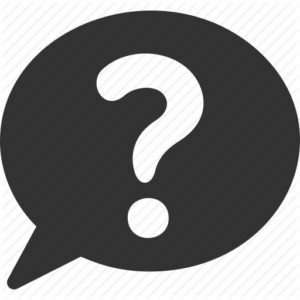 No, Counteract is not compatible with any tire sealant or slime. Do not combine these products.
How Counter
act

Tire Balancing Works
The balancing beads are distributed around the tire as it begins to roll, through centrifugal force. As the centrifugal force increases, the heavy spot pulls up and down on the suspension, making the beads move in the opposite direction of the downward and upward motion, through inertia. The beads continue to migrate until the complete wheel assembly is balanced.

After 22 years and millions of packages sold worldwide to dealer/jobbers, distributors, off-road enthusiasts and large transport companies, we are confident that Counteract Balancing Beads are the best overall method of balancing tires and complete wheel assemblies, anywhere in the world.
Check out what people are saying about Counteract Balancing Beads
I use these beads in my 2008 ZX-10R tires. I just recently replaced the back tire after ~10,000 miles only because the center of the tire was worn out. I am preparing to replace the front tire which has ~11,000 miles on it because it has just recently started to show some signs of "cupping". These tires were installed at the same time and they have seen a Track Day along with many miles of regular highway and back road riding. These beads are the answer to low mileage motorcycle tires that the riding community has been searching for! Normal motorcycle tire life can range from 5,000-7,500 miles; but, with the counteract balance beads, tire life can be upwards of 10,000 miles!
"I just recently replaced the back tire after 10,000 miles only because the center of the tire was worn out. I am preparing to replace the front tire which has 11,000 miles on it because it has just recently started to show some signs of "cupping"… These beads are the answer to low mileage motorcycle tires that the riding community has been searching for! Normal motorcycle tire life can range from 5,000-7,500 miles; but, with the counteract balance beads, tire life can be upwards of 10,000 miles!"