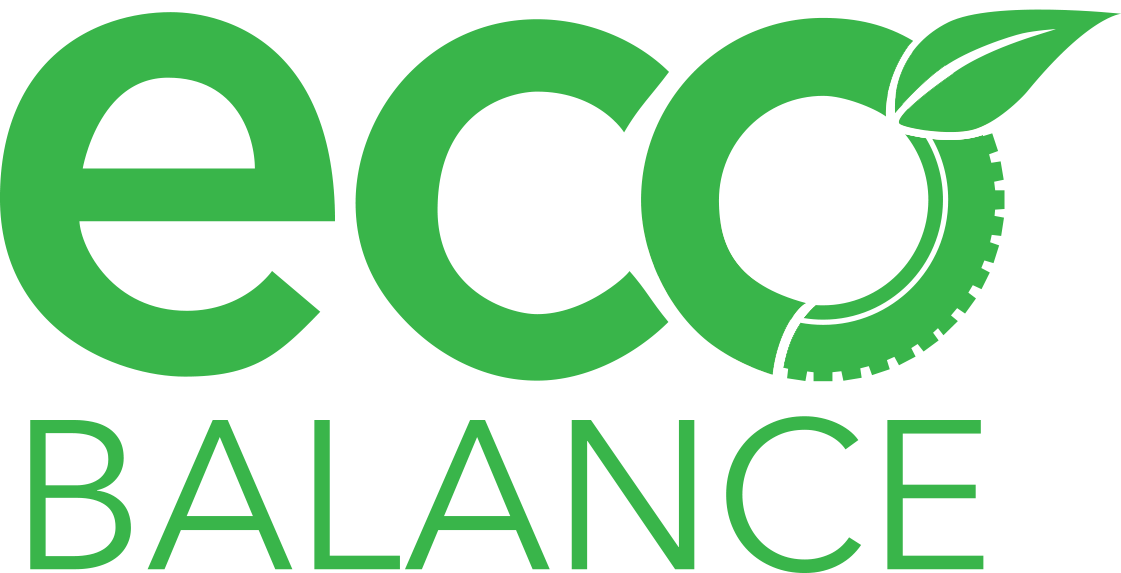 Eco applications of 4oz and up can conveniently be thrown inside the tire during the mounting process. Simply open the outside bag and remove the clear bag containing the beads and place it in the tire cavity. Once the wheel begins to roll, the bag will break on its own and allow the beads to disperse inside the tire. For applications 3oz and under we recommend pouring the beads into the tire, installing through the valve stem if there is no TPMS or tear the bag before placing it inside the tire.
It is highly recommended by the manufacturer of Eco Balance to use an appropriate tire mounting compound. The preferred choice is a paste formula, specifically identified by Part# ECO-EP8.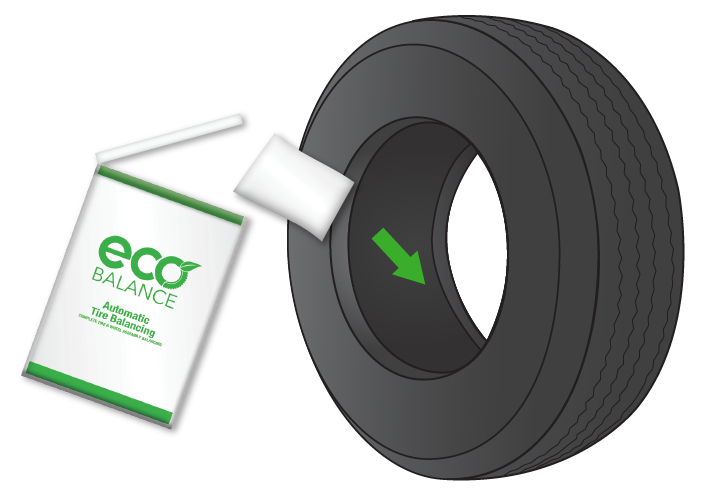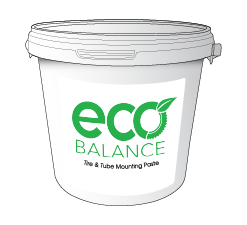 Disclaimer: The manufacturer of Eco Balance disclaims any responsibility if the tire is improperly mounted, damaged, or if any sort of soap/water formula or non-approved tire mounting formula is used for mounting the tire.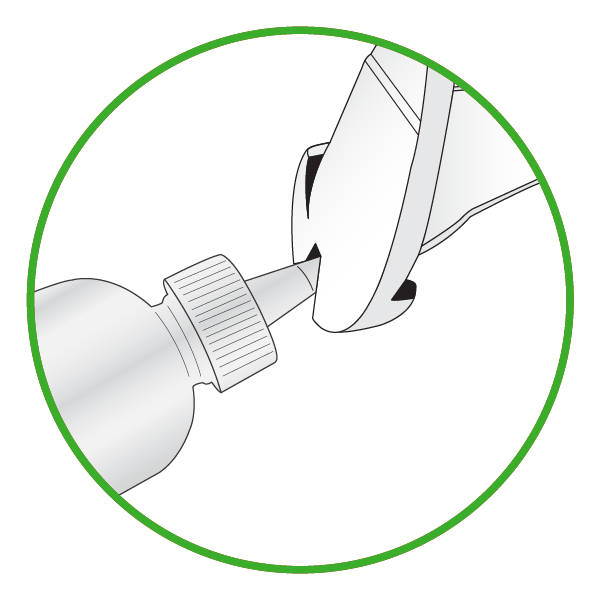 Step 1
Cut the bottle spout above the mark.
Step 2
Remove the bottle cap and carefully pour the beads into the bottle. Attach the clear tube to the bottle cap spout.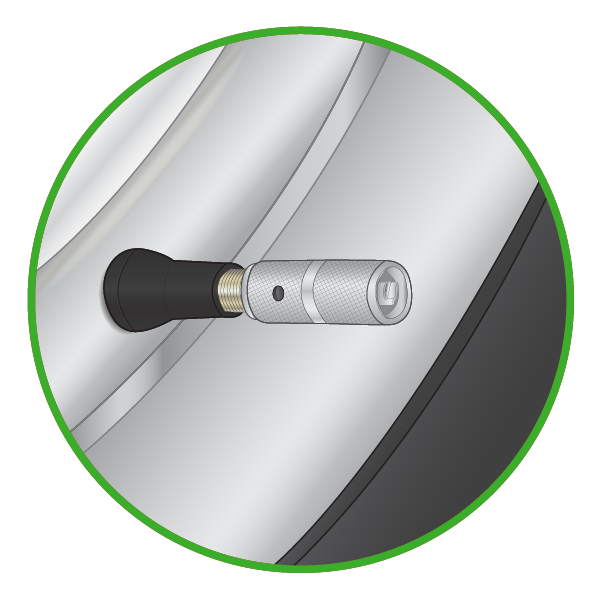 Step 3
Rotate the wheel so the valve stem is at the bottom, deflate the tire by removing the valve core and then place one end of the clear tube over the valve stem.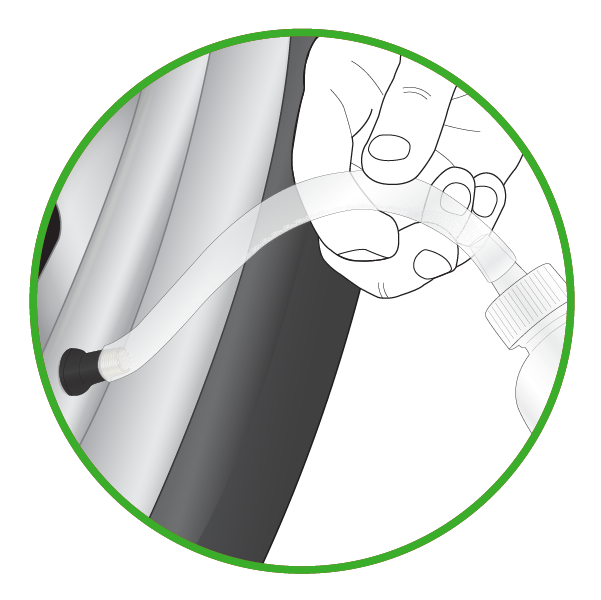 Step 4
Invert the bottle and squeeze repeatedly to get all the Eco Balancing Beads to flow down the clear tube into your tire.
Note: Occasionally it is difficult for the beads to move through the valve stem, particularly if the stem is narrow, or a 90 degree type stem. In those cases, it is suggested that some type of mechanical vibrating device such as a handheld engraver be held next to the stem. The tiny vibrations will help encourage the beads to travel through the stem into the tire.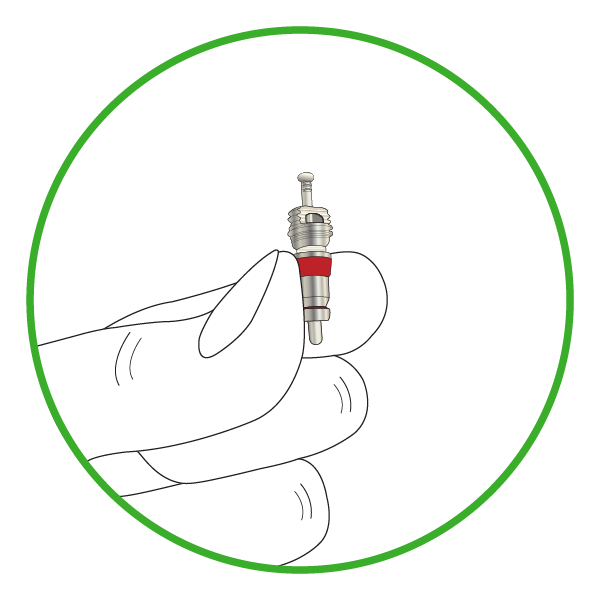 Step 5
Use the airline to clear the valve stem and then screw the valve core into the valve stem.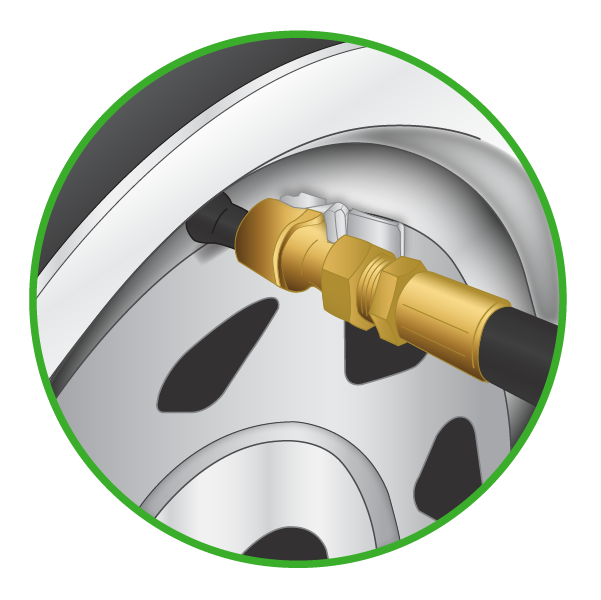 Step 6
Re-inflate the tire to the
manufacturers' recommended pressure.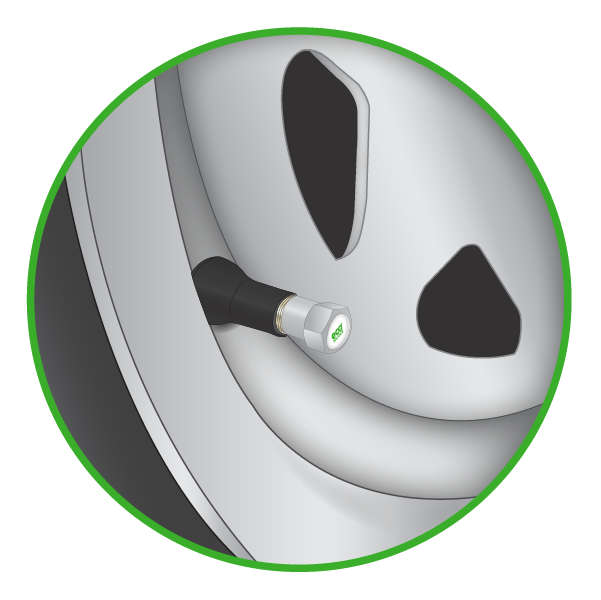 Step 7
Screw the supplied valve cap on.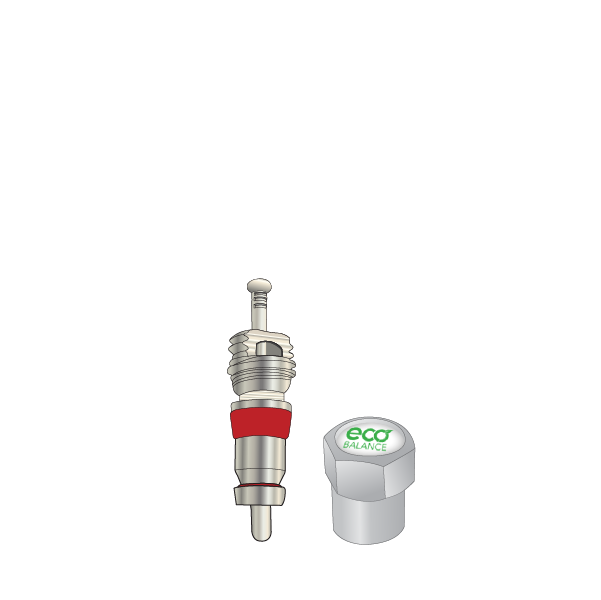 Valve core and valve cap included inside the Eco Balance bag.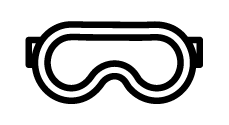 Always wear safety goggles.

Disclaimer: The manufacturer of Eco Balance disclaims any responsibility for air loss or tire damage due to improper installation.
(800) 572-8952
(519) 837-3331
Location
555 Southgate Drive
Guelph ON N1G3W6
Hours
Mon: 8am – 5pm
Tue: 8am – 5pm
Wed: 8am – 5pm
Thur: 8am – 5pm
Fri: 8am – 5pm
Sat: Closed
Sun: Closed

Send A Message
We pride ourselves on the fact that we respond to all our customer's needs. If you have a question, inquiry, or just want to tell us how awesome we are… please feel free to contact us. We will do our best to get back to you asap.