Tire & Tube Mounting Compound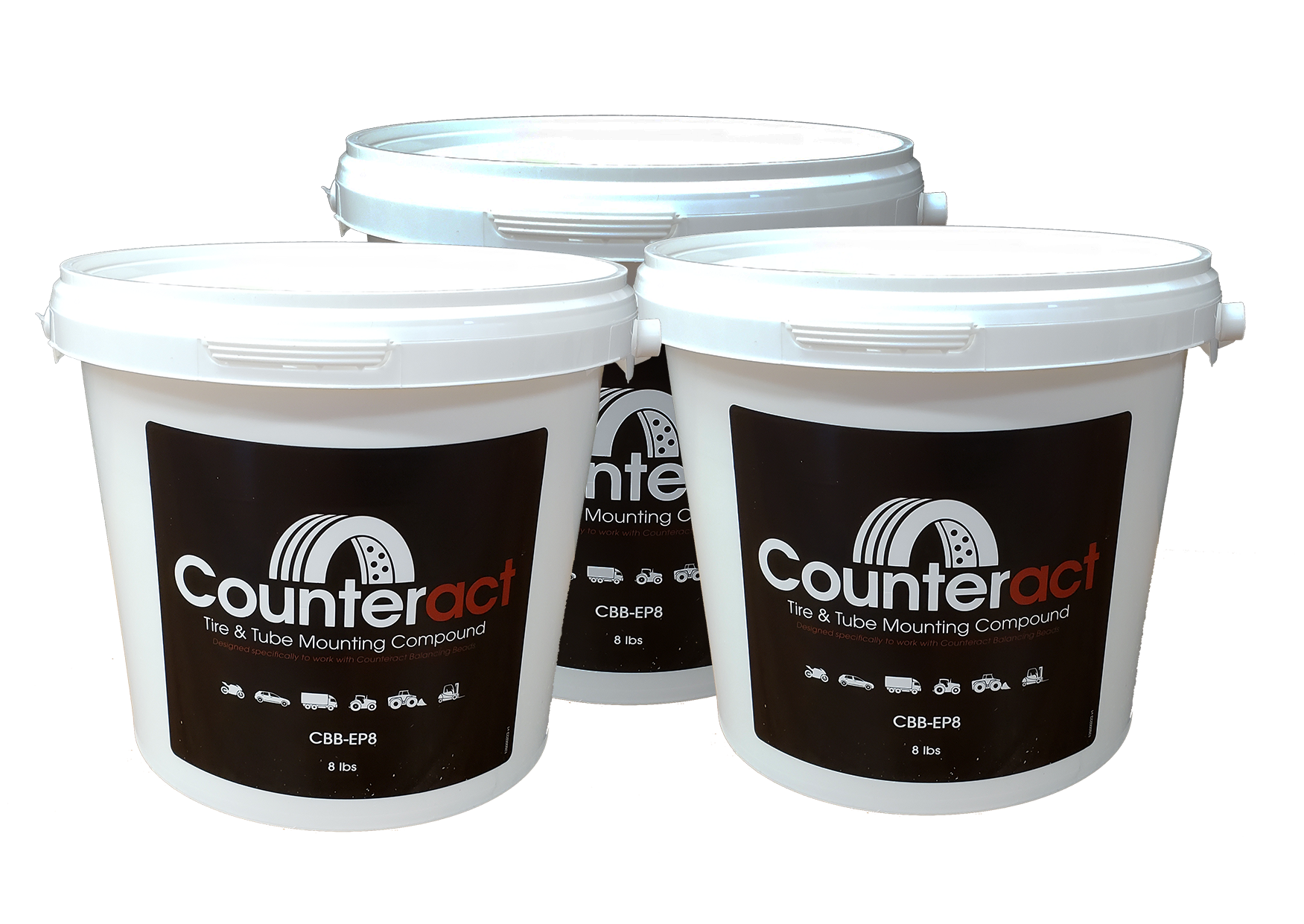 Designed to work with Counteract Balancing Beads.
Fast drying formula will not freeze or harden.
Environmentally friendly and petroleum-free.
Will not corrode or discolor aluminum or alloy.
Performs well on low profile, or tires with stiff beads.
Reduces wear and tear on tire changing equipment.
Our Counteract Premium lubricant compound is designed to assist in mounting rubber tires and tubes on all types and sizes of wheels. It is fortified with rust inhibitors to provide protection against corrosion of the wheels. Fully compatible with the use of Counteract Balancing Beads, Counteract's Mounting Compound will protect against bead damage and helps to form a seal between the rim and bead of the tire to prevent leaks in tubeless tires. Available in 8lb buckets.

CBB part number CBB-EP8