Counteract Balancing Beads for Trucks
Counteract Balancing Beads for Trucks provide an automatic, readjusting, trouble-free, lifetime balance of the tire and complete wheel assembly for all wheel locations.
The bag-in-bag application makes it easy to install.
Simply throw the inner bag into the tire when the tire is broken down. The product can also be easily injected into the tire through the valve stem. It is recommended that all wheel assemblies on the vehicle be balanced, decreasing the rolling resistance and resulting in increased tire tread life and improved fuel economy.
Counteract is the only balancing product on the market that has proven to improve fuel economy in two separate S.A.E and TMC type II tests.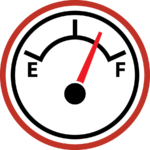 Improve Fuel Economy
There is a marked increase in fuel consumption over 55 mph which is to a great extent, caused by a resonating suspension synchronizing with an out of balance wheel assembly. The longer the run at highway speeds with balanced wheel assemblies, the greater the fuel saving. See our Auburn University (PAVE) type ll SAE and TMC fuel test.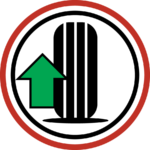 Increase Tire Life
Counteract Balancing Beads reduces rolling resistance. This in turn, reduces tire wear. When a tire and complete wheel assembly is properly balanced, it also ensures a more even wear, all of which increases tire life. Increased tire life allows you to use the same tires longer, ultimately saving you money.
Look at our Testimonials page to see real results!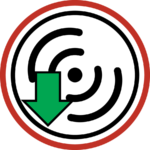 Reduce Vibrations
This technology addresses all out of balance possibilities including being able to re-balance on the fly! If you pick up some dirt on your wheel, or rub a curb and the rim and rubber don't match up to the same spot, usually you have to go back into the shop and have those tires re-balanced on those rims. Not with Counteract! The out of balance vibration will cause the beads to migrate within the tire, fixing it constantly, every time you ride!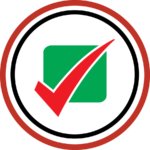 Environmentally Friendly
Made of reusable and recyclable 99.9% tempered glass spheres, our balancing beads are installed inside the tire, where they won't get knocked off and contaminate the environment.
Best of all, anyone can install them at a fraction of the cost of lead. That means less fuel pollution, less tire pollution and less lead pollution.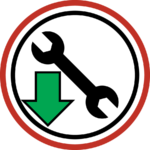 Reduce Maintenance Costs
Heavy vibration for extended periods of time is one of the leading causes of maintenance issues as related to almost all aspects of any ride. Anything that is vibrating is rubbing up or bumping into something that will eventually wear out because of it. Once you have balanced the wheel assembly completely, you will find that most things that are attached to it won't wear out nearly as quickly. Counteract also lessens the frequency of which tire rotations are necessary, because the tires wear much more evenly.
Depending on your application, Counteract can be installed 3 different ways. Visit our application page to learn more.
Check out what people are saying about
Counteract Balancing Beads
"I decided to test and evaluate the products first hand, as I do with all technologies I consider incorporating, before implementing within the fleet.  Low and behold, it was no longer than a few miles down the interstate at highway speed and I could immediately feel the steering wheel had stopped shaking and the hop was 'completely' gone from the truck.  I was absolutely amazed and I will not run any kind of tires on my fleet without balancing using Counteract Balancing Beads."
"Hello Mr. Rutherford. I took your recommendation on tire balancing with Counteract Balance Beads and I wanted to say thank you for bringing this product to my attention. I have heard you talk about it numerous times on your radio show and podcast. I have finally taken the step and it was a damn good one. The balance of my tire/wheel assemblies is superb and the ride quality improvement is amazing."
"Half our tire work is both off-road and highway trucks which run 11 R22.5 and 11 R24.5 tires. We use Counteract Balancing Beads for the majority of our balancing; it has proved to be effective in producing a smooth ride. Our trucks pick up lots of mud and lead weights don't stay on aluminum very well, so Counteract works well that way."
Find out where to get your Counteract Beads >