counteract
5th wheel grease
Like many safety-related components, a 5th wheel or trailer attachment needs to be in good operating condition to do its job properly and efficiently. The mating surfaces between a hitch-ball and tongue on a traditional trailer or a 5th wheel on a commercial truck or toy hauler must be properly lubricated every use to relieve the resistance and friction between the two metal surfaces. Features
Lasts twice as long as competing grease products
Water-resistant
Contains rust and corrosion inhibitors
Two, easy to use applications
Our formula helps eliminate greasy messes on chassis and air hoses
Eliminates friction and premature wear on trailer attachments
Minimizes steer tire wear
Minimize premature wear on front end vehicle components
Verified for use in all 4 seasons
Benefits
The greatest benefit to using graphite rather than a strictly oil or petroleum based formula is that the graphite leaves no sticky residue that may later attract dust. This is because the lubricating properties of graphite lie in its weak covalent bonds that allow the layers of graphite to "slide" on top of one another with very little resistance. Our formula is a heavy-duty waterproof lubricant containing 20% graphite. This product was formulated exclusively to withstand the harsh environments that a fifth wheel encounters. The high solid content forms a plating action, giving this product higher load carrying capabilities which are needed in a fifth wheel application. Anti-Rust and Corrosion Inhibitors are blended with the Graphite and a Calcium Thickener making a product which will outlast any conventional grease.
8oz Grease Tube
Part# CBB-5WG8oz
The 8oz squeeze tube is perfect for multiple applications. It can be used to not only lubricate the 5th wheel on commercial trucks and vehicles but can also be used to lubricate your standard trailer attachment for effortless towing. The heavy-duty water resistant formula contains rust and corrosion inhibitors extending the life of your equipment.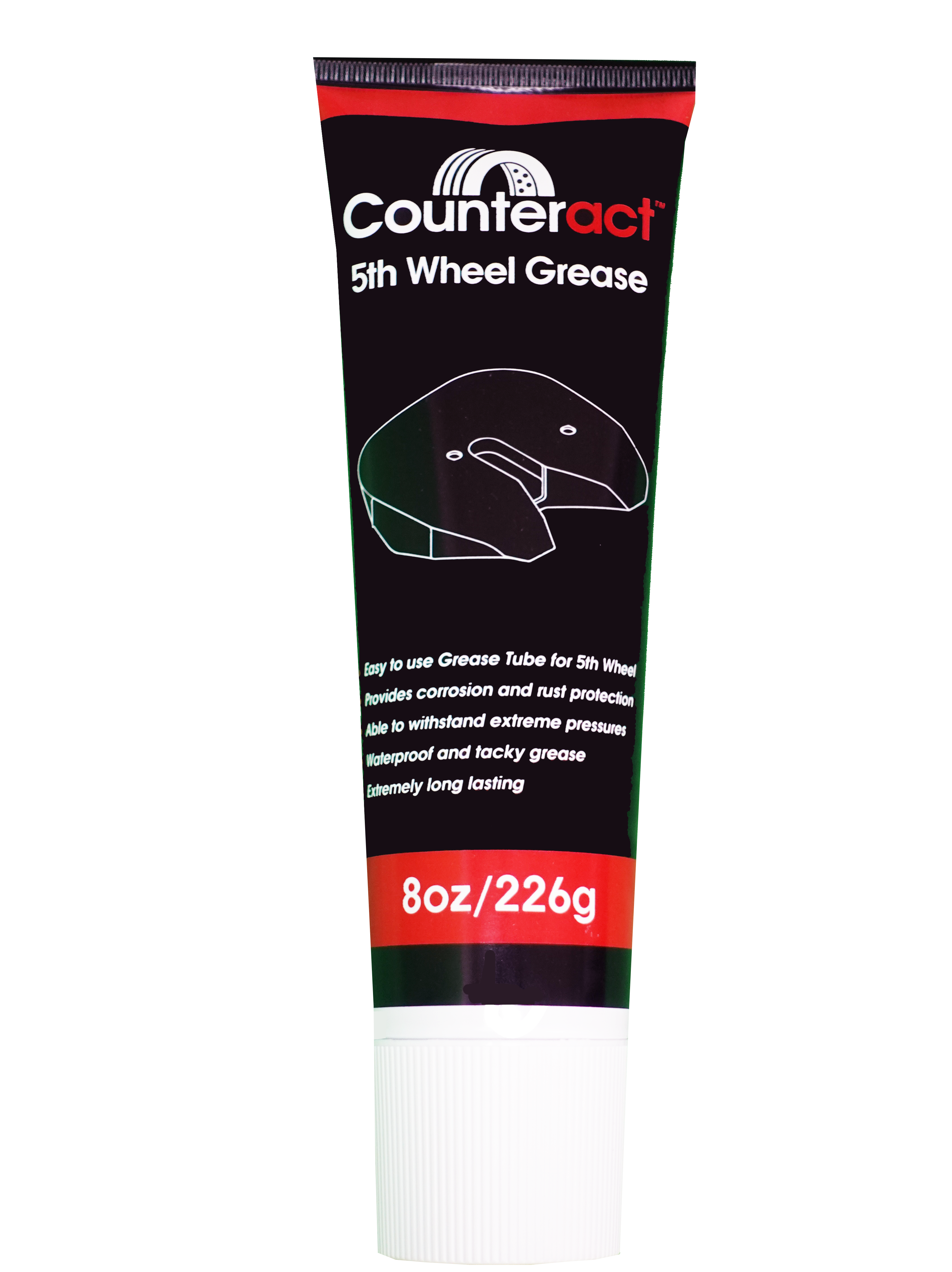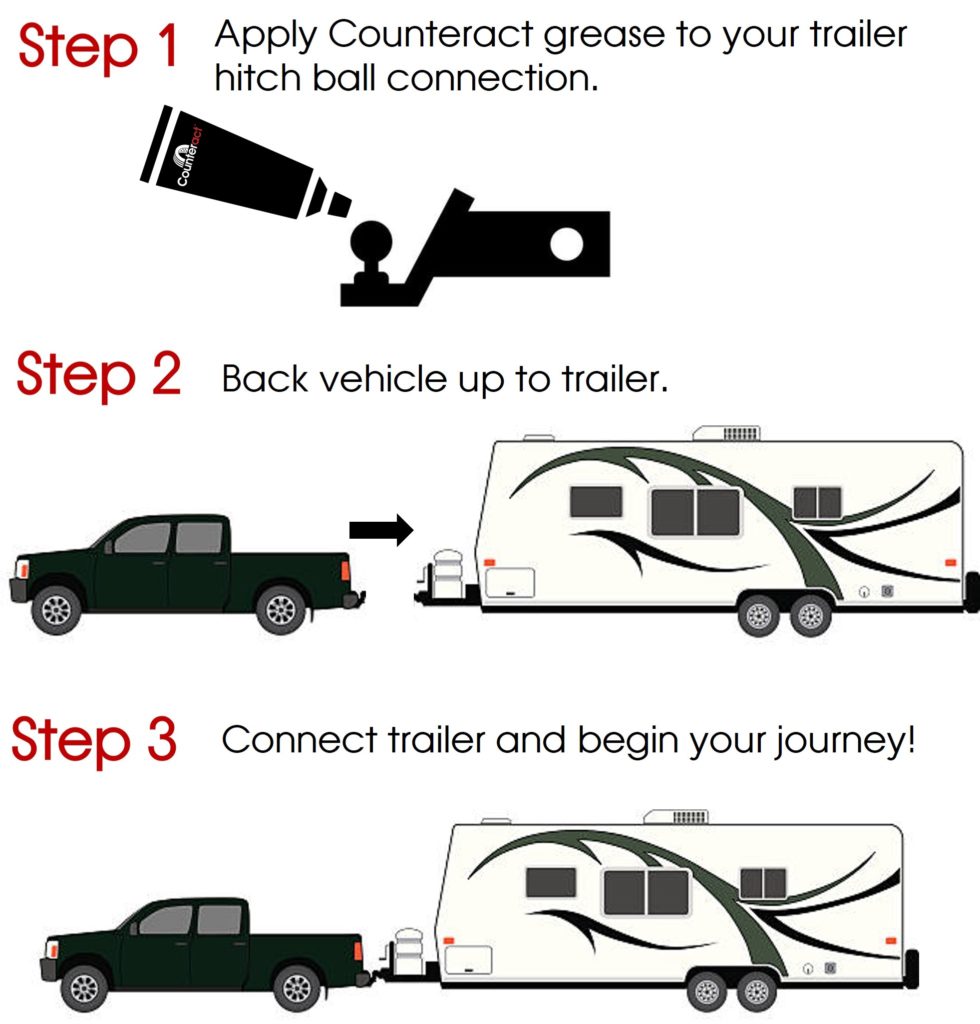 2OZ GREASE PACKET
PART#CBB 5WG2OZ