Counteract applications of 4oz and up can conveniently be thrown inside the tire during the mounting process. Simply open the branded Counteract bag and remove the clear bag containing the beads and place it in the tire cavity. Once the wheel begins to roll, the bag will break on its own and allow the beads to disperse inside the tire. For applications 3oz and under we recommend pouring the beads into the tire, installing through the valve stem if there is no TPMS or tear the bag before placing it inside the tire.
It is highly recommended by Counteract to use an appropriate tire mounting compound. The preferred choice is a paste formula, specifically identified by Part# CBB-EP8.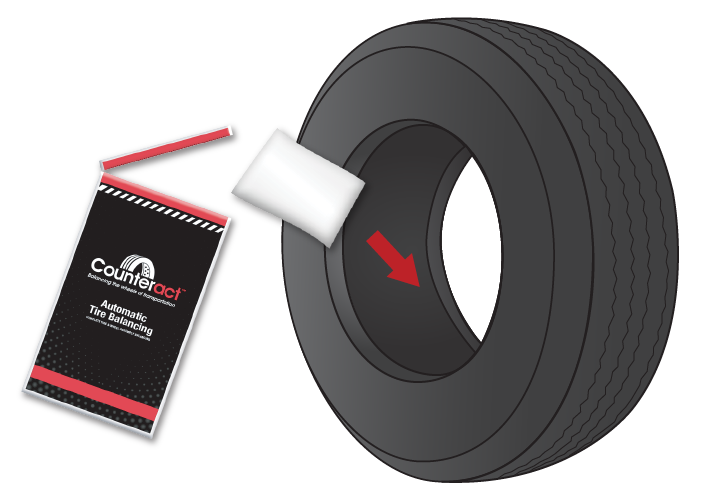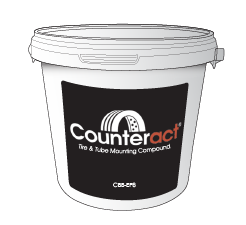 Disclaimer: Counteract disclaims any responsibility if the tire is improperly mounted, damaged, or if any sort of soap/water formula or non-approved tire mounting formula is used for mounting the tire.
Always wear eye protection
Do you have questions about your installation?