Counteract Balancing beads are scientifically and field proven.
The beads are a unique technology, the only product of its type on the market. Environmentally friendly and completely trouble free. It is the preferred method of balancing all complete wheel assemblies. Counteract is the only balancing product on the market proven to improve fuel economy in two separate SAE J1321/TMC RP-1102 Type II Fuel Consumption tests. Auburn University (PAVE) program for advance vehicle evaluations conducted an S.A.E and TMC type II test and reported a 2.2% fuel consumption improvement on 18 wheelers carrying close to a maximum load. The PIT conducted the same test, with equally impressive results. PIT is a group within FPInnovations, one of the largest non-profit, private scientific research centers in the world.

The federal University of Uberaba in Brazil recently conducted tests on heat build up in truck tires and its effect on the tire construction. The University reported that a tire balanced with Counteract Balancing Beads will run 63 degrees cooler than tires balanced with a competitor's balancing agent. They also found that in retread applications, Counteract provides a superior casing, optimizing the ability for a retread tire and is comparable to that of new tire when a retread has been balanced with Counteract.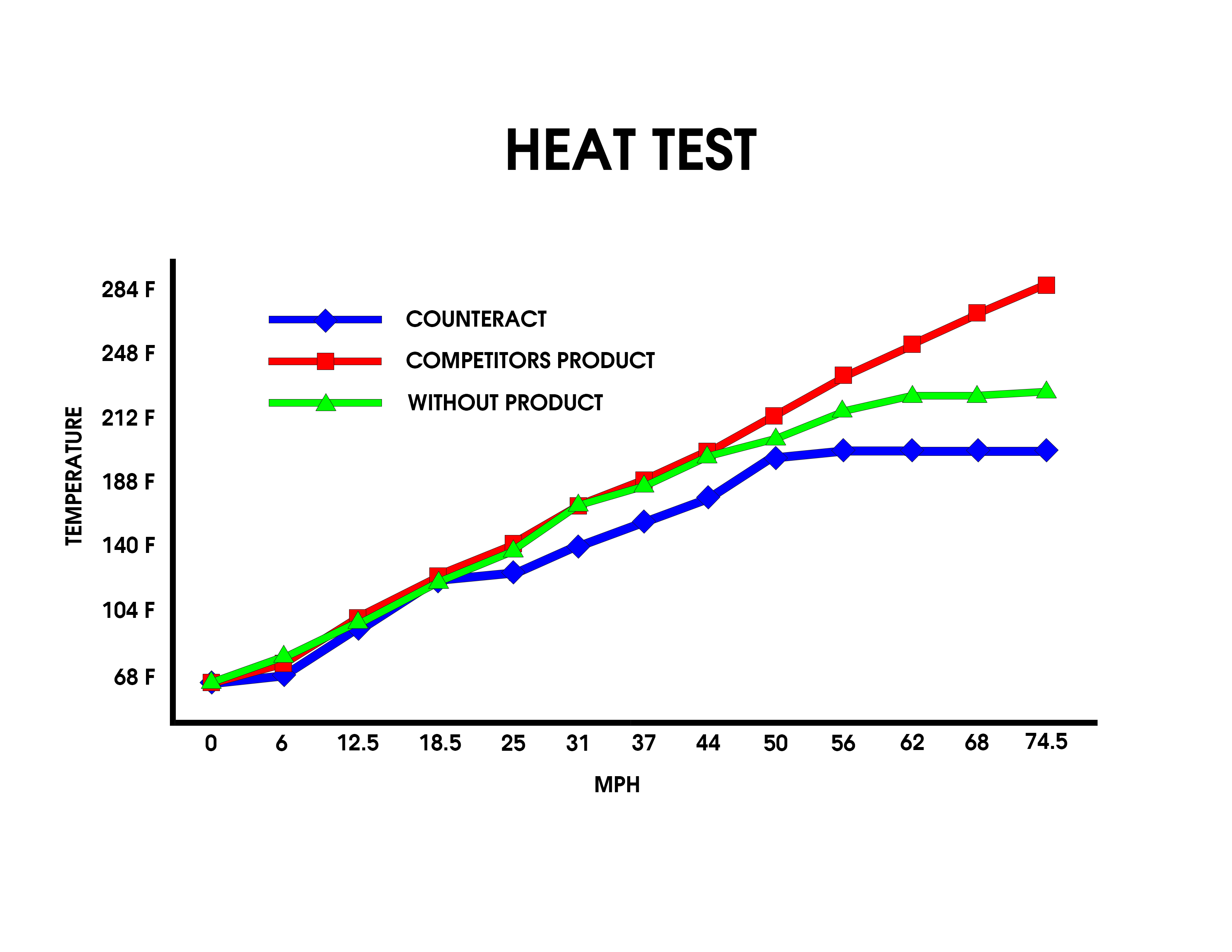 (800) 572-8952
(519) 837-3331
Location
555 Southgate Drive
Guelph ON N1G3W6
Hours
Mon: 8am – 5pm
Tue: 8am – 5pm
Wed: 8am – 5pm
Thur: 8am – 5pm
Fri: 8am – 5pm
Sat: Closed
Sun: Closed

Send A Message
Counteract prides itself on the fact that we respond to all our customer's needs. If you have a question, inquiry, or just want to tell us how awesome we are… please feel free to contact us. We will do our best to get back to you asap.